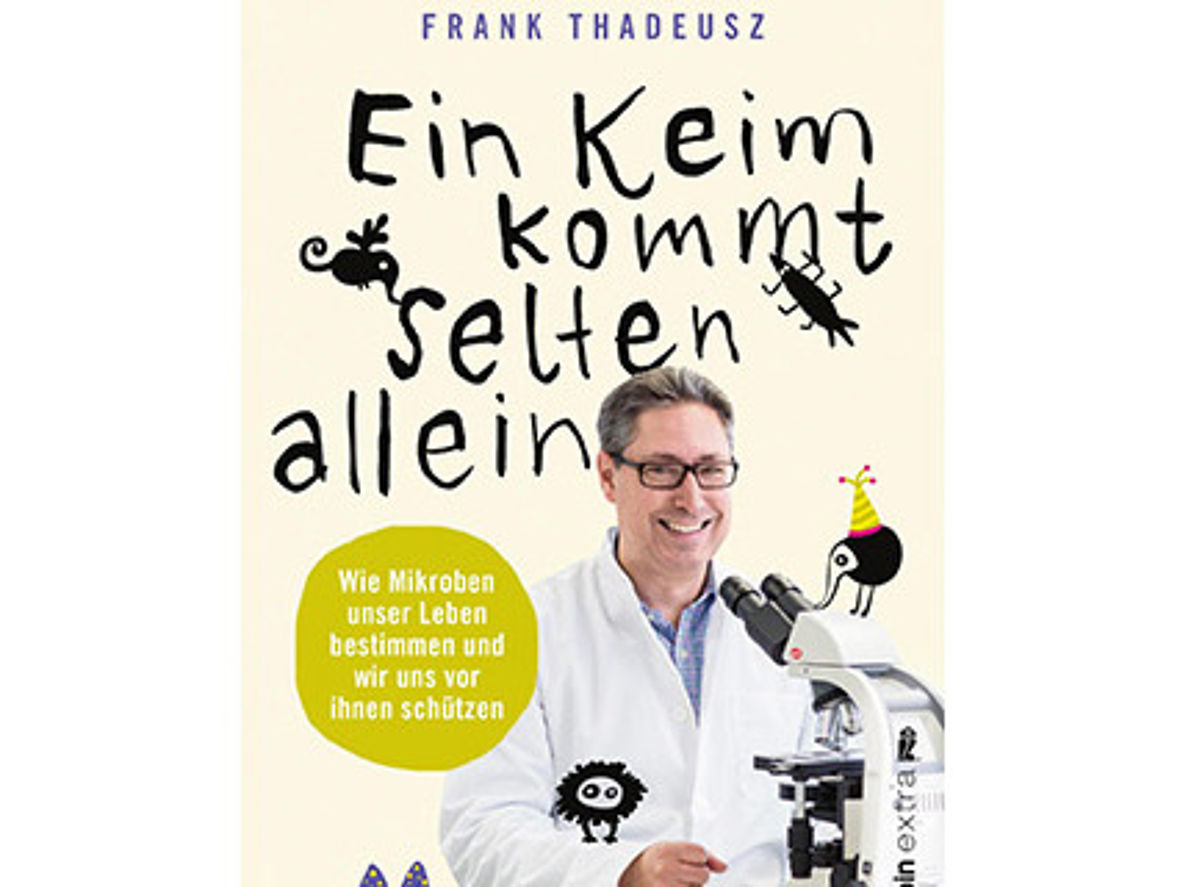 Ein Keim kommt selten allein
The microbiologist Prof. dr. Markus Egert (Faculty of Medical and Life Sciences) has caused a sensation with his studies on the germ load of kitchen sponges, smartphones or stoups. In August 2018 his book, written together with Frank Thadeusz, science editor at Spiegel, was published by Ullstein Verlag. In it he explains vividly and with a lot of wit, why we absolutely have to kill some microbes – while many others of these invisible life companions are even very important for our well-being. He shows why there are many more germs in the sink than on the toilet seat. And he describes where in the household and in everyday life what microbiological phenomena await us – and what we can do against them.  
The publication of the book met with great interest. So Egert was a guest at the SWR Landesschau (August 9, 2018), at Stern TV (August 22, 2018), read Cheerful (September 13, 2018), Mario Barth cleans up (October 10, 2018) and was an interviewee at various radio broadcasts. Several newspaper articles and texts in specialist magazines, such as "Der niedergelassene Arzt" have also been published.